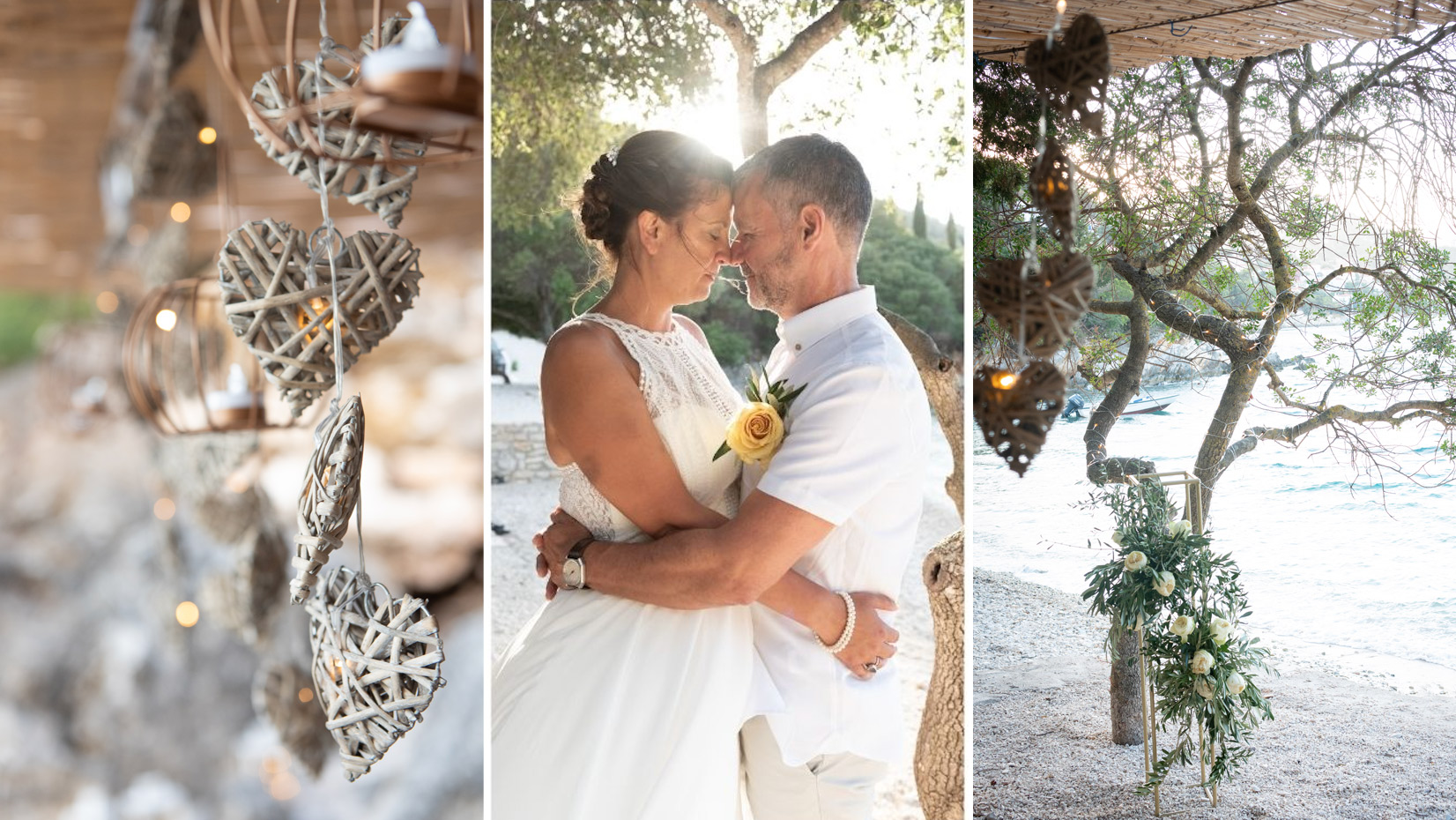 Ithaca (also known as Ithaka or Ithaki) is a small Greek island located in the Ionian Sea, northeast of nearby Kefalonia. Almost completely untouched by tourism, its idyllic, unspoilt landscape is a real paradise on earth. The island has been my home for many years now and I only fall more in love with the place as time goes by.
A mountainous island, Ithaca's rugged interior is covered with pine forests, cypresses, olive groves and vineyards. While the east coast is wild and rocky the west is verdant and soft. Winding roads lead down to white pebble beaches, enchanting coves and a shimmering turquoise sea.
Built around a natural harbour, the main town of Vathy is home to the picturesque, whitewashed Church of Saviour, Agios Sortiris. Situated opposite the port, on the tiny islet of Lazaretto, it's a popular venue for weddings and baptisms. In the summer, countless sailing boats drift by while fishermen can be found along the shore, sorting their catch and mending their nets. Further inland, traditional mountain villages look out across the Ionian Sea.
The Island's Rich Mythical History
As well as its wild, natural landscape, pretty coastal villages and spectacular views, the magic of Ithaca can also be attributed to its rich, mythical history. The island is the reputed home of Homeric hero Odysseus, where faithful Penelope waited 10 years for his return following the Trojan War.
Despite its mythical past, Ithaca remains something of a hidden gem, untouched by mass tourism. Instead of a bustling nightlife and crowded sandy beaches, the island is calm and beautiful, ideal for those seeking peace and relaxation, discovery and adventure, or an irresistible mixture of the two.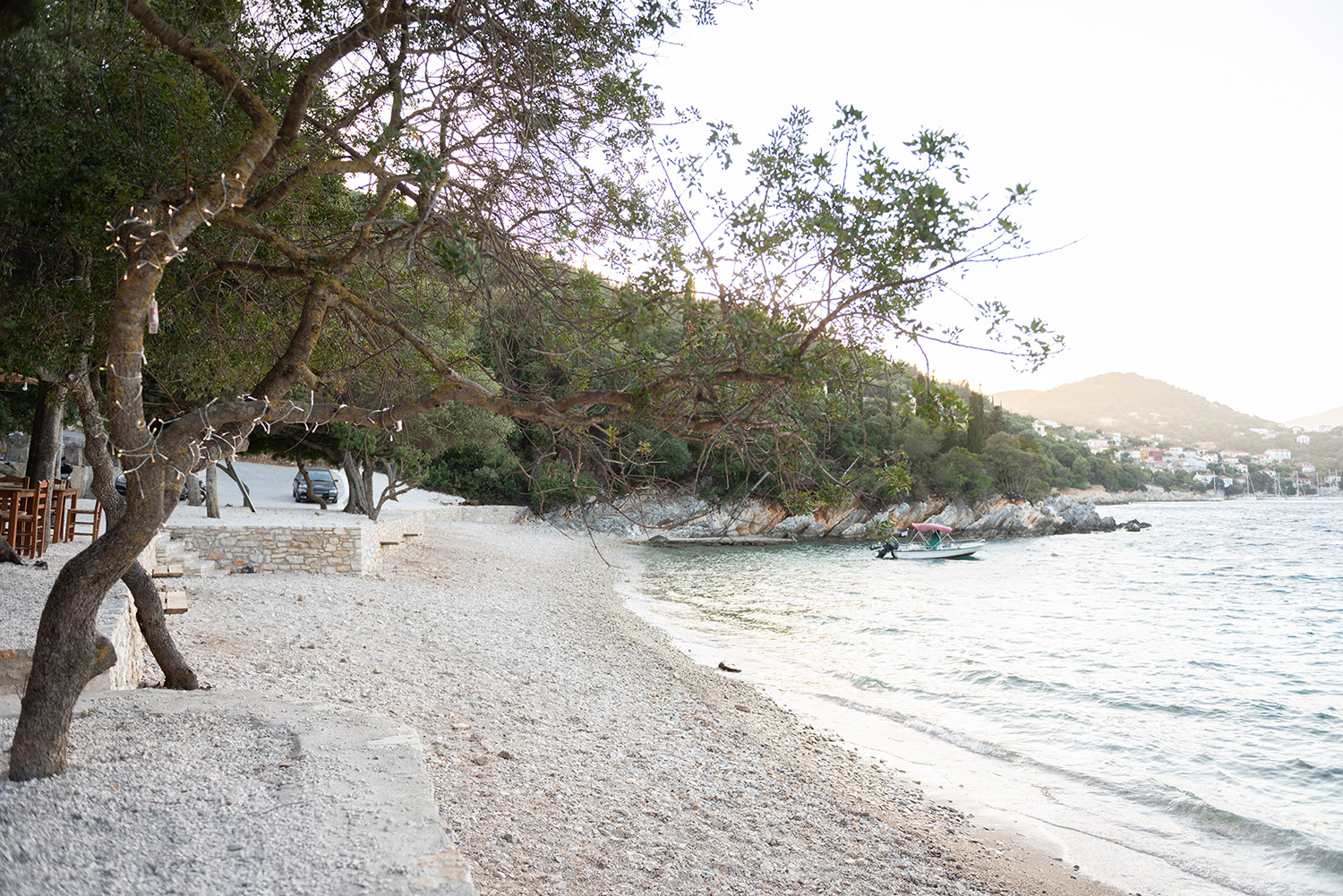 I love helping people discover Ithaca and explore everything it has to offer. Although this is by no means an exhaustive list, here are some of the beaches, beauty spots and tavernas I recommend time and time again…
Close to the village of Stavros, Polis Bay is made up of two beaches. One features plenty of facilities including a cantina, toilets, changing rooms, showers and sunbeds. It also benefits from the presence of Takis, the charismatic 'beach manager' who provides excellent service while taking care of visitors.
Gidaki, a glorious white pebble beach with bright turquoise sea, can only be reached by boat or on foot through the mountains.
Kaminia in the south is another quiet, secluded beach. Accessed via a winding road and surrounded by greenery, there are no facilities, just tranquil, breath-taking views.
Visit Calypso in Kioni for an elevated Greek menu with views of the harbourside or Odysseus in Frikes for traditional Greek food. Situated off the main square in Vathy, Poseidon is great for mezze.
Ithaca doesn't have its own airport. The nearest is Kefalonia although you can also fly into Preveza or Athens. Either way, the final leg of your journey must be completed by boat. As your wedding planner, I can arrange both individual and group transfers for you and your guests or simply advise you on the best way to reach the island.
Getting Married on Ithaca
Like travelling to a beautiful island without its own airport, nobody would describe getting married on Ithaca as straightforward, but everyone would agree it's worth it. There are strict legal requirements, including the official verification and translation of various documents. Enlisting a local wedding planner like myself, who speaks both English and Greek, eliminates the stress associated with this process and gives you complete peace of mind.
As you've probably gathered by now, Ithaca is not a 'package holiday' destination. Instead, the island attracts independent people seeking natural, unspoilt beauty and a glimpse of the 'real Greece'. It's perfect for couples who dream of an intimate destination wedding in a place unlike any other. Couples who want a celebration that's stylish and elegant with a hint of adventure.
On Ithaca, the possibilities are endless. I passionately believe every couple should have the wedding they dream of. Together, we can fill yours with personal touches and ensure every detail complements the breath-taking island that surrounds you.